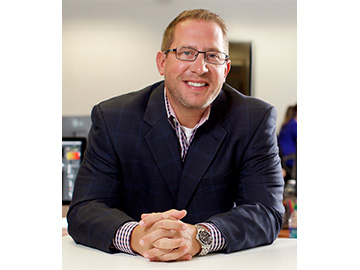 Tom is responsible for the quality of the strategic planning and execution for all of our Tier 3 clients. A true "mailroom to CEO" success story, Tom started as a Moore and Scarry junior Account Coordinator and worked his way to the top. With his tenure and experience, Tom is uniquely capable of ensuring that our clients are able to gain deep access to all that Caldwell & Kerr has to offer.
His unique combination of skills, which includes
the ability to quickly diagnose business challenges, provides our clients with innovative marketing solutions while staying true to their unique "DNA".